It seems like graphic tees are always on trend, but I've been seeing them everywhere these days.  My favorite way to wear them is cropped, with a french tuck, or knotted, and with cuffed sleeves.  This elevates the look just a bit from looking like you're "just wearing your boyfriend's t-shirt," unless that's what you're going for~
---
One of my favorite actors is Leo.  So when I saw this tee at Urban, I  f r e a k e d  o u t .  This graphic tee is super cute because it's already cropped (no cutting necessary), and it's not too boxy.  Still, I rolled the sleeves once for a more fitted look and did a french tuck in the second pic to emphasize my waistline since mom jeans are a more relaxed fit.
(Mom Jeans: BDG HIGH-RISE JEANS)
---
This BO$$ LADY tee is freakin awesome.  I wear it all the time and it can easily be dressed up or dressed down.  My favorite way to style it is with a blazer, like in the second pic (which is a blooper IG pic, so sorry, lol~).
EXPRESS BOSS LADY TEE IN WHITE | IN BLACK
---
You can never go wrong with a band tee, especially when it's The Beatles and it's got glitter!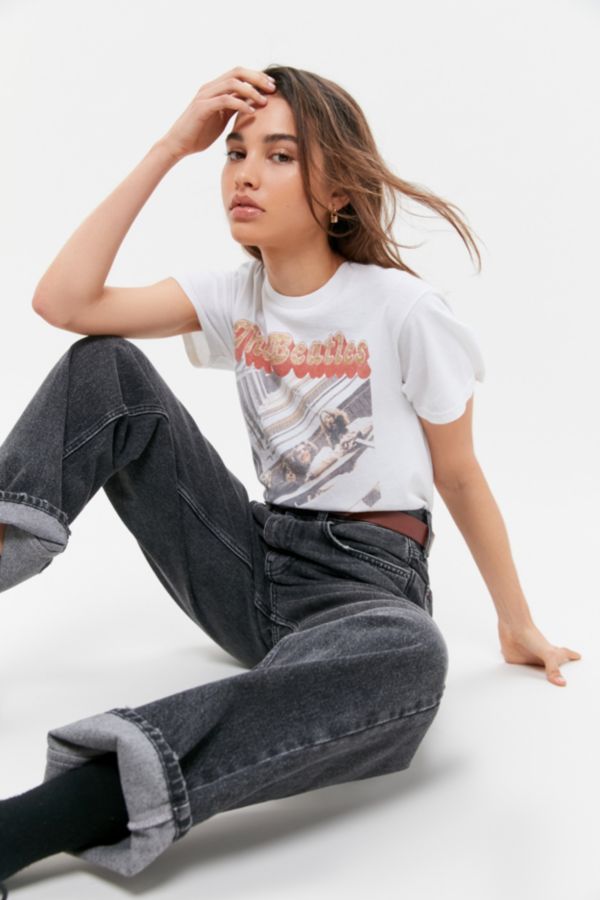 [photo from urbanoutfitters.com]
---
Love the classic look of these Levi's tees.
LEVI'S CLASSIC LOGO TEE IN WHITE | IN GRAY
[photos from urbanoutfitters.com]
Since they're longer & boxier, I would either tuck them in like the first photo, or likely cut it and/or wear it knotted like in the photo below.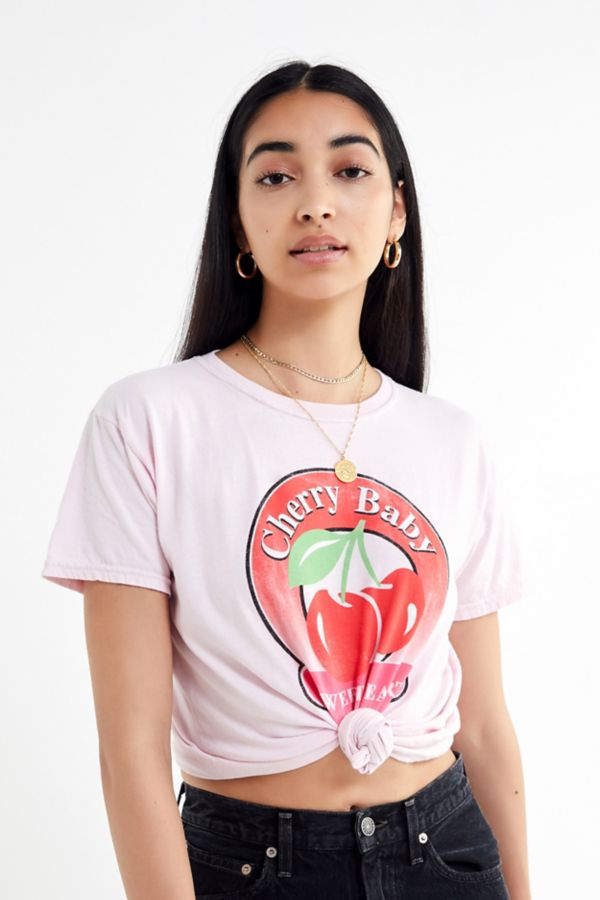 [photo from urbanoutfitters.com]
& that's all, folks.  Happy graphic tee-ing, my friends~!
XO NINA
@xoninackim