There's just something about a square neckline + puffy sleeves that make for the cutest, figure-flattering statement!  At this point, I have about 10 in my closet, ready for spring and summer (another great thing about these tops is that they will transition perfectly into the hotter months), so I decided to round up some of my faves for you babes!
WHITE
If you want to make a statement, this long sleeve with a lace-up bust & cuff is perfect & super sexy.
[photo from choies.com]
Here's a less bold, but just as cute
cotton long sleeve ruffle option.

[photo from asos.com]
If you're not into the cropped look, this babydoll style top would look great with anything.
[photo from asos.com]
COLORS
I'm not much of a color person (98% of my closet is black
and white) BUT this trend is really cute in any color, and I've been seeing it a lot in reds & yellows.
[photo from anthropologie.com]
[photo from urbanoutfitters.com]
Rust Top with Shirred Sleeve Detail

[photo from asos.com]
[photo from shein.com]
PRINTS
Obsessed with polka dots right now – big & small!  They look especially great with this peasant top trend.
[photo from shein.com]

[photo from choies.com]
This floral smocked bodysuit is one of my all-time faves, but fair warning, a nip slip is quite possible, so I'd recommend wearing pasties at least – the cut is so worth it.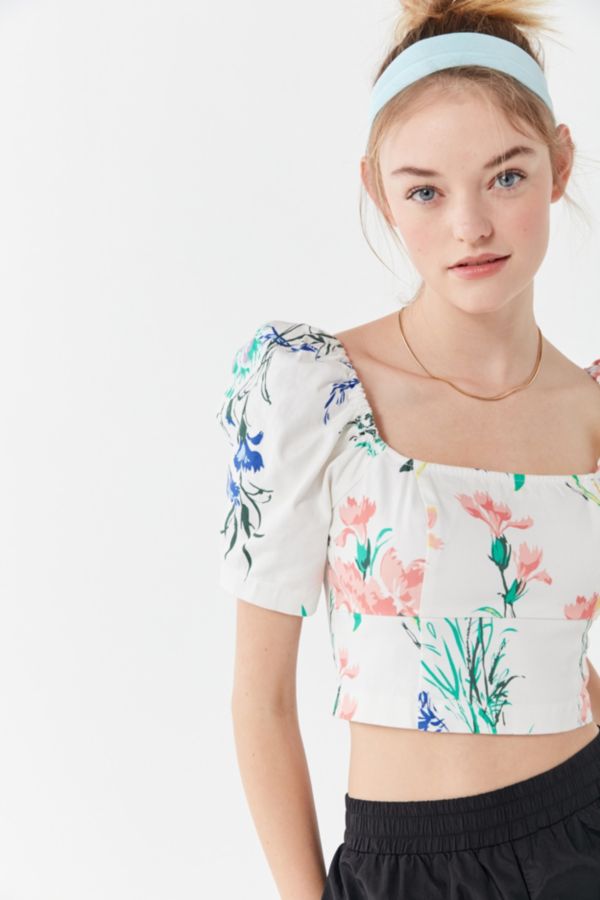 [photo from urbanoutfitters.com]
XO NINA
@xoninackim